CPSHI Full Market Impact™ Approach to Social Marketing
Spotlight on The Ghar Ghar Maa Swasthya Project
Watch this compelling documentary about the
POUZN project's work in India

At the Center for Private Sector Health Initiatives, our mission is to improve the health and well-being of people in developing countries, particularly those at the "base of the pyramid," by facilitating beneficial partnerships between the public and private sectors—both for-profit, commercial entities, and non-governmental actors—to provide health information, services, and products that are affordable, accessible, and of high quality.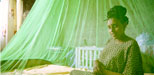 We foster cross-sector partnerships that create and expand markets for health products and services through our leadership, technical assistance, and strategic investments. Read more about our services.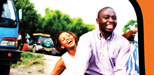 We design and implement effective strategies that leverage public and private sector resources to address reproductive health; maternal and child health; nutrition; and the prevention of HIV/AIDS, malaria, and water-borne diseases.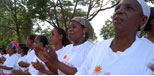 Our projects across Asia, Africa, and the Caribbean create capacity and build sustainable public-private partnerships to improve the lives of millions of people. Read more about our projects.